Contact Us
For more information, please write to our
Customer Care Representative: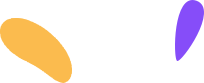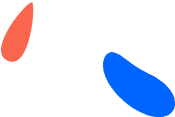 How is the Genetic Test performed?
We employ a painless and non-invasive procedure which does not involve blood when collecting DNA samples from our clients.  This simple procedure which takes only a couple of minutes is performed as follows:
Step 1: Order Online
Choose from our Inborn Talent or Disease Susceptibility DNA test. Your sample swab home kit will typically arrive within 5-7 days.
Step 2: Swab Sampling
Follow kit instructions to collect sample — all from home. Place the tube and consent form into the pre-paid envelope provided and mail it back to our sample collection point.
Step 3: Profiling Report
The samples will be tested in our lab and within a month, we will provide you with the conclusive DNA test report.
Do I need to take the test again after some time?
Not likely. Genetic conditions are known to be very stable. Your DNA is unlikely to change over his or her lifetime. There is no need to test again for the same attributes.
How long do I have to wait for the results?
The test report will be ready in approximately 30 business days after clients have submitted their sample.
How Accurate is Map My Gene?
The results of the tests offered by Map My Gene are known to be scientifically-proven to assert up to 99% accuracy.  Clients can be rest assured that Map My Gene will only offer tests that have met stringent standards of validity, consistency and accuracy.
What kind of technology is involved in the test?
We adopt cutting-edge American latest technology which involves SNP Genotyping and DNA Sequencing in our testings.
What are the health/medical risks and side effects of taking this test?
As this is a painless and non-invasive procedure that does not involve surgery or blood, there is no known health or medical risk involved.  There are also no known side effects. Clients may therefore be rest assured that this procedure is extremely safe and harmless.
Will my results from Map My Gene genetic tests be kept confidential?
Your test results will be kept very strictly confidential.  In fact, your sample will only be identified by a sample serial number throughout most of the testing process to ensure the confidentiality of your identity.
Your test results will not be willfully shared with any third party outside of Map My Gene. Even within Map My Gene, client details will only be revealed on a need-to-know basis and access to client details will be limited to only a select few employees who absolutely require the information to perform their work.
Knowledge is power. Advanced knowledge changes destiny!
Our goal has always been to improve the lives of others through genetic testing. Here at Map my Gene, we specialize in gene tests that help our clients unravel the mystery of their gene codes to discover their Natural Talents such as musical ability, athletic performance, IQ, EQ etc, and uncover Hereditary Disease Risks.